Mansplaining is quite common.
What is mansplaining, you ask? Well, you might not have heard the exact same phrase but if you are a woman you might have experienced it without realizing. You see, mansplaining is when a man tries to explain something to a woman even though she either didn't ask for the help or didn't need it.
It might not sound so bad, but trust me, it feels quite horrible when a man thinks that he knows more than you even though you have the same qualification or just don't need the help. So one woman decided to make a flowchart explaining good old friendly help and mansplaining.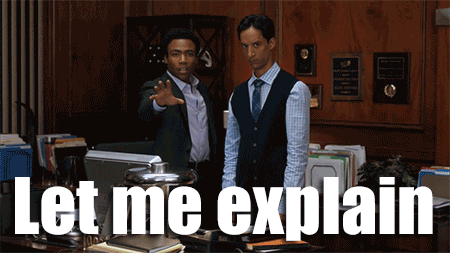 Just to be clear, her male colleagues asked for this and she is clearly not trying to attack any individual or any gender.
Source: Twitter
This is an excellent flowchart.
I have had more than one male colleague sincerely ask whether a certain behavior is mansplaining. Since apparently this is hard to figure out, I made one of them a chart. pic.twitter.com/7DZ1RTrB3R

— Kim Goodwin (@kimgoodwin) July 19, 2018
As expected, many people could relate to this whole notion other than just females.
Arh, but what you fail to see….
No, wait, you're right. I'll get my hat.
As a Disabled person I understand how this can feel as I regularly get non-disabled people tell me what I need, how I should feel or what would "cure" me. My lived experience is nothing.

— Mik Scarlet (@MikScarlet) July 21, 2018
Some people just never change.
This was so good and could be legitimately helpful to so many and I stupidly looked at the replies to see people congratulating you and can't believe how far I had to scroll to get past all the sexists making terrible arguments.
You did wonderful work!

— MehGyver (@AndrewNadeau0) July 21, 2018
Ah yes, she should include that one, I have met my fair share of guys who do this.
There should be a line to "Did you just rephrase what she had said, as if she didn't fully comprehend her own statement?"

— Doria Biddle (@DoriaBiddle) July 21, 2018
They apparently did not know what they were talking about.
Your chart is brilliant and you have the patience of a saint responding to all these people who miss the point entirely! You were actually asked by MEN to give your perspective as someone who has experienced mansplaining. Not sure why people are taking this as a personal attack.

— Dían (@bklynphnx) July 22, 2018
See? It's already helping so many people.
Thank you for creating this! I've seen a few other flowcharts but I found this one to be the most clear and comprehensive. I think this would be a great tool for men to check themselves. My wife agrees, and I think she would like me to keep it as a reference. 🙃

— Dawah Addict 🙂😬🙃🇵🇸 (@dawahaddict) July 22, 2018
What do you think of this flowchart? Because I think I need it on my phone at all times when someone tries to do these things. Don't forget to comment down below and let us know.