One week left exactly.
One week left to what, you ask? Well, The Royal Wedding, of course! And it seems that everybody is paying attention to this event. Everyone but Riri, it seems, because she was quite oblivious to the Royal Wedding when a reporter asked her whether she was invited.
As you can probably tell, she was not invited but that is not what we are here to talk about today. We are here to talk about how epically Rihanna roasted the reporter. That said, Riri wasn't being mean at all, quite the opposite actually.
But it is still funny as hell. I won't hold you any longer so take a look at the short video below.
"You think you are coming to my wedding."
Many people thought Riri might be invited to the Royal Wedding because she did meet Prince Harry once but that is quite a leap if you ask me. After all, nobody invites everyone they meet once.
And the original interaction was quite brief as well.
"Okay, you met me. You think you're coming to my wedding?"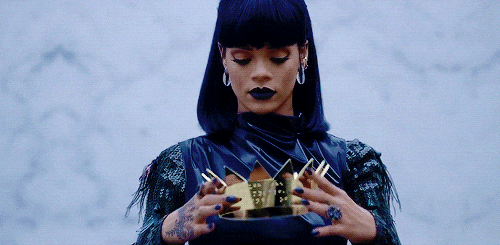 Ah, the infamous glare.
That is probably what I would have said.
Reporter should have said, "wait is that an exclusive Rihanna? You just confirmed you're getting married"

— Tash (@topdraw876) May 11, 2018
My reaction as well.
That is a crucial question after all.
Rihanna is genuinely the best, after all.
And those are indeed very rare qualities.
I does love she. Rihanna navigates being a celeb who is still down to earth so well. She's authentic, charming, quick-witted, doesn't fake affection or give cliché answers and still manages to be kind and funny. 👏🏾 https://t.co/HBfebLwwWL

— B is for Brat. (@ItsNasB) May 11, 2018
What did you think of Rihanna's reaction? Did you find it as hilarious as us? Comment down below and let us know.