I think my heart just skipped a beat.
I understand that you must think I'm overdramatising everything, but trust me, once you take a look at their performance, you won't call me a liar anymore. We are all aware that Bradley Cooper is with Irina Shayk while Lady Gaga is currently single.
Now it might look like people are reading too much into this but their chemistry is just beautiful. While that shouldn't be a surprise since their chemistry in A Star Is Born was apparent, nobody saw the same happening in the Oscars.
But they sure did surprise audiences everywhere. Either they are great actors or maybe they really do feel something for each other, one thing is for sure, we will not forget this rendition of Shallow. So scroll on below and take a look.
The extended stares though!
Is summer already here?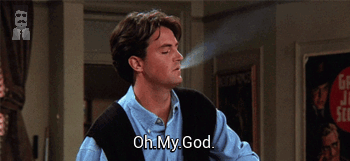 As you can imagine, Twitter had a lot to say about this performance.
Who doesn't want that?
I just need a girl to look at me the way Gaga looks at Bradley. Thank you and goodnight.

— Hayley Kiyoko (@HayleyKiyoko) February 25, 2019
Okay, We might be reading too much into it.
But you can't say it's not fun hypothosizing.
Indeed.
Wow. No lube, not foreplay, not even a finger. Just some spit on the dick and here we are watching The Shallows.

— Joel Kim Booster (@ihatejoelkim) February 25, 2019
Irina knows it's just good acting. Right?
Yeah, not gonna happen.
I'm sad that the camera didn't pan to Irina.
Atleast the audience looked quite engrossed.
Surprised, huh?
Okay, I smell drama.
What are your thoughts on this intimate rendition of Shallow? Did your heart skip a beat? Comment down below and let us know.