Being in High School can be tough.
Many people just like to go by unnoticed, so they don't get bullied and can move on to better and bigger things, namely college. However, that is not true for this guy who decided to take his lovely cat to prom. Maybe he didn't want to ask anyone out, or perhaps he does love his cat very much.
Whatever the reason, I can safely say that the prom images look absolutely adorable. So if your prom is coming soon, rather than going for the hassle of asking out a date, why don't you go with your pet?
Scroll on below and take a look at the adorable pictures of this lovely couple.
Source: Instagram
This is the adorable couple, Sam and Ruby.
Ruby especially looks ready to go dancing.
Just look at the way she looks at him! True love right here.
This definitely won't be awkward.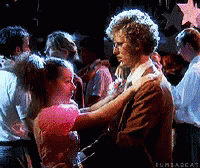 I need to know where that dress came from!
My brother took our cat to prom… My mom (Joanne) decided to buy our cat a dress and sparkly collar so my brother would have someone to take pictures with.

When I was younger, she would walk with me to school and then when we arrived she would walk herself home and meet me there after school. She's a great cat. he loves Sam because he likes to talk to her in a baby voice and he will give her treats once in a while.

Since being home on summer break Sam did build her a little cat fort out of a cardboard box and an old tee shirt. Even though she has a $40 heated cat bed, she prefers the homemade fort.
-Caroline (Sams sister)
Cats will be cats.
Isn't their relationship just adorable?
The cat does not look grumpy at all here.
"10 years ago, Ruby was found behind a Ruby Tuesday's restaurant. So that's how she got her name."
"Both me and my brother miss her so much when we're away at college!"
How can someone not miss this face?
Would you ever take your pet as your prom date? Comment down below and let us know.